From an endless dream we have come,
In an endless dream we are living,
To an endless dream we shall return.

Michio Kushi,


Macrobiotic Diet, 1993
macrobiotic eating is a dietetic consultancy founded by Carla Chait, a registered dietician and macrobiotic practitioner in Johannesburg, South Africa.
The macrobiotic dietary approach is based on the relative tendencies of yin and yang, emphasising more centrally-balanced whole grains, vegetables, beans and seaweed as dietary staples.
---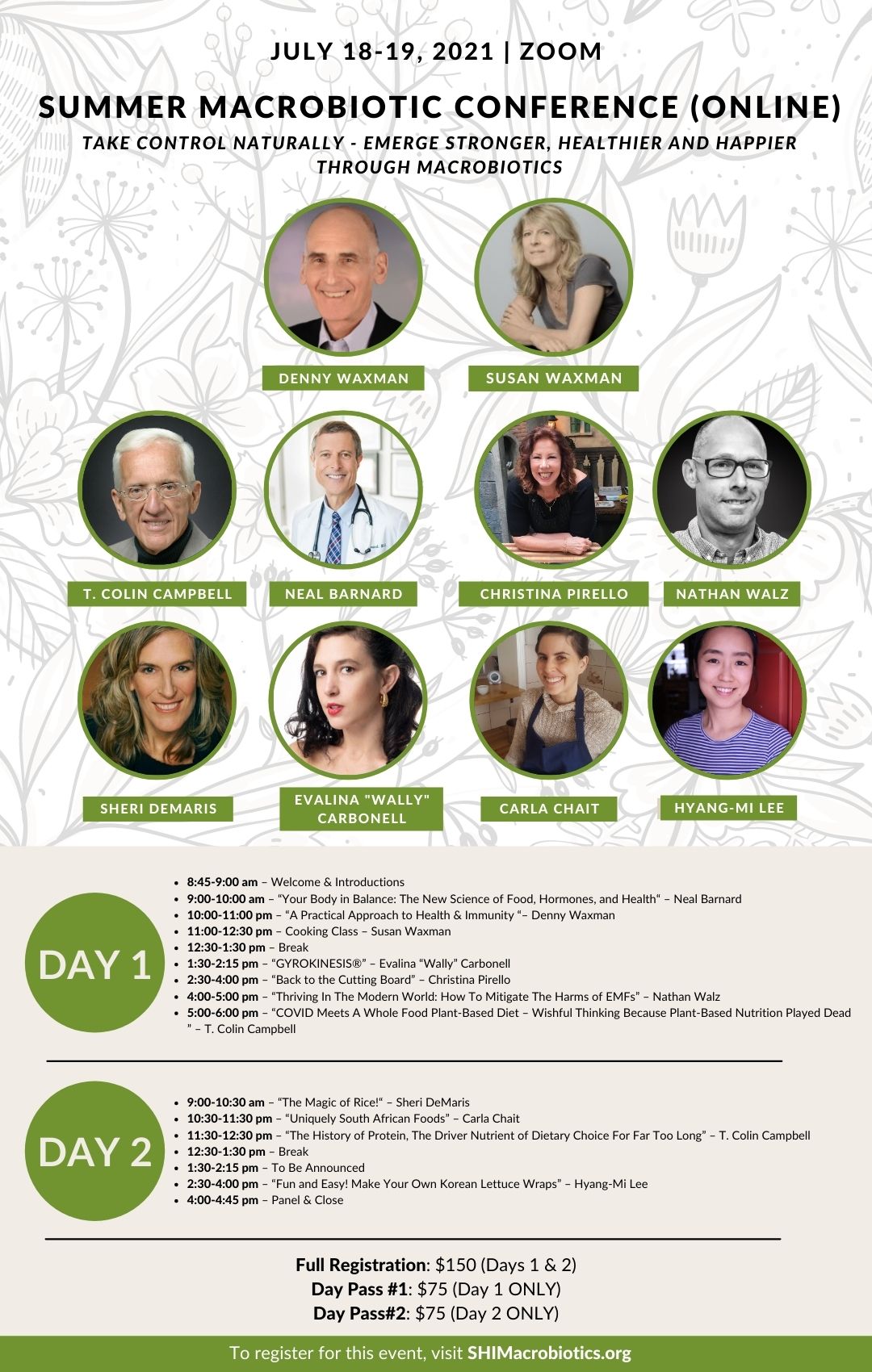 I am so excited to be presenting at the Strenthening Health Institute's Summer Macrobiotic Conference From July 18-19, 2021, alongside such an esteemed lineup.


For more information on the online conference, the presenters, and presentation descriptions, or to register, go to
tinyurl.com/4s8e8x22

Receive 5% off your full registration when you use this discount code at checkout: Take5Carla.