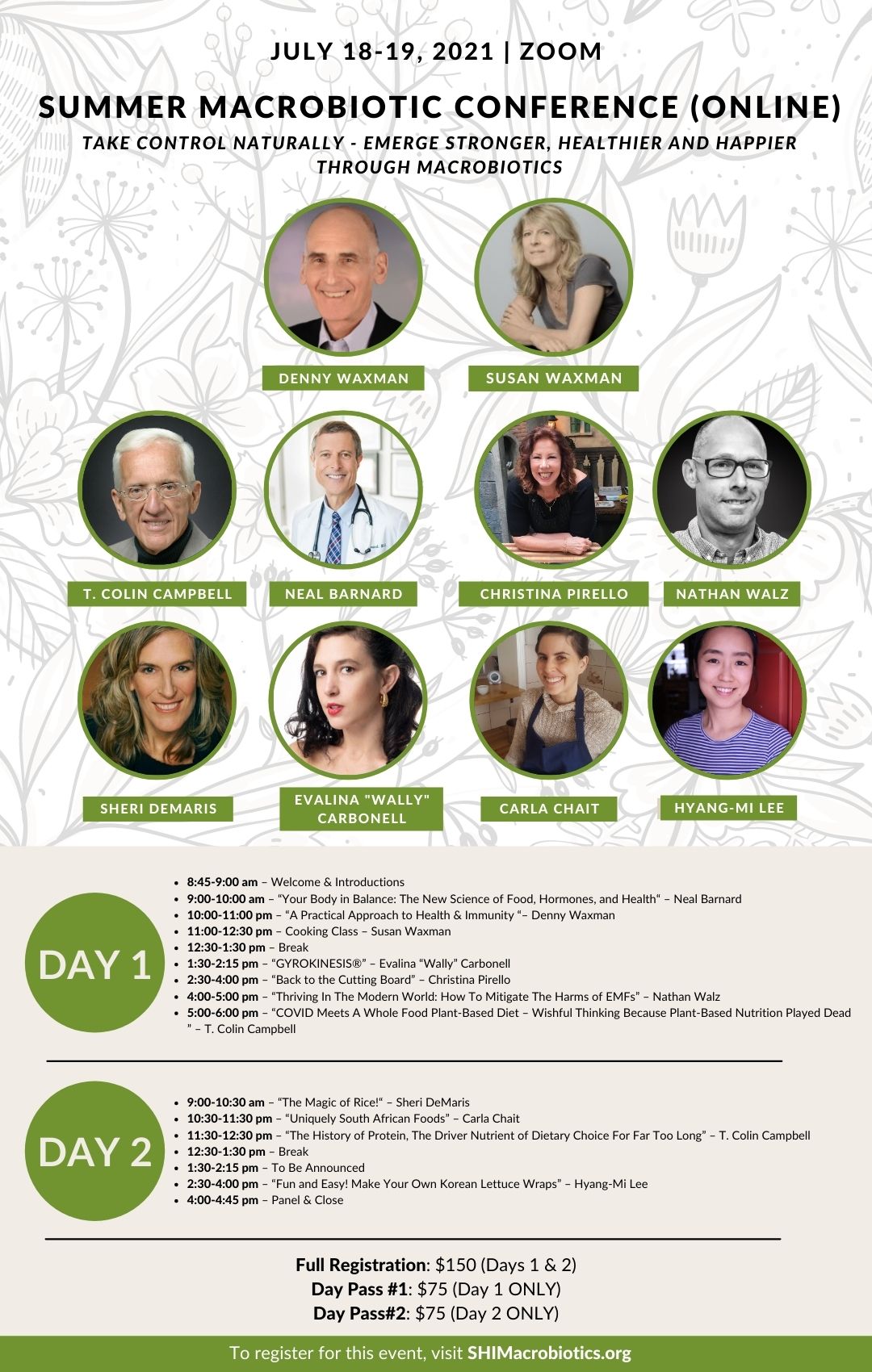 I am so excited to be presenting at the Strenthening Health Institute's Summer Macrobiotic Conference From July 18-19, 2021, alongside such an esteemed lineup.


For more information on the online conference, the presenters, and presentation descriptions, or to register, go to
tinyurl.com/4s8e8x22
Receive 5% off your full registration when you use this discount code at checkout: Take5Carla.
The Introduction to macrobiotics workshop is ongoingly available. It can be done individually, in pairs, or in groups of three. Dates and times can be arranged to suit. The South African medical aid rate is claimable.